About US
Thank you for visiting this site.
Let me take this opportunity to introduce "BALANSTONE" to you.
Result-Oriented Innovative Investment
We recognize the market condition but regard it as a lagging variable. We focus on intrinsic value analysis and use the two key tools together to get the best results: data science approach and investment professional wisdom. We do not participate in herding. Thoughtful and original judgments on investment can only lead to sustainable added-value.
We do not stop there. To progress further, we have the ambition to challenge a new target continuously and develop a completely new algorithm from scratch and to integrate extensive investment professional experience and advanced neural network and machine learning techniques.
Advanced Value-Oriented
We are structured and the ideas are generated from combining both fundamental data and experienced judgment. We developed and use BALANSTONE ZERO, our innovative AI investment recommendation engine. Our process selects the best investment on the defined investment framework.
We integrate our insights and years of extensive experience – both successes and failures – from the professional bottom-up research with the technology of DNN and ML.
Wisdom
The financial market is a place where the beauty contest is the rule. Price is not value. Price is set as a point where both sides of the herds of a transaction meet at a point in time. We are the minority, not engaging in herding behavior and acknowledging the structural and behavioral bias of the market.
While information technology has advanced and delivered significant findings from applied data science, if such analysis is done on the price-oriented perspective, we do not think the result of the analysis leads to the wisdom that deep intrinsic value-oriented investors look for.
Who I am
Ichiro Shawn Ishiguro, CFA
I, Ichiro Shawn Ishiguro, am an investment professional. During my years of professional investment experience in Boston and Tokyo, I have focused on global investment management and fundamental research to serve the owners of long-term capital. I have extensive experience in global equity primary research and management and conduct research on companies and industries to generate investment ideas and manage portfolios.
I believe in long-term fundamental investment. I have extensive and in-depth insights and practical knowledge in the global technology industry. While I have intensive experience in bottom-up research, visiting hundreds of technology companies and management globally, the experience has taught me how extensively and deeply technology revolution could influence many industries including fundamental active investment. In addition, I have done empirical research on both economy and capital market and own programming & data science skills.
The initial idea when starting BALANSTONE was that ML should be able to handle integrity in the early stage intrinsic value research much better than the traditional metrics such as price multiples or factors (smart betas). When used in selecting the universe, the traditional metrics reflect market price movement more than the underlying real dynamics of intrinsic value, leading to the loss of investment process integrity and the increased bias toward the market-oriented judgment. That is no surprise, because the factor model, for instance, is designed and created to explain and attribute the volatility of total return to the selected variables. Smart betas are the same and top priority is almost always the price movement (or its volatility). They are not the key fundamental characteristics that value-oriented investors look at carefully. Oil and water.
On those backgrounds and my vision, I have done broad research on investment from the past and have done research on the integration of investment and ML & DNN to develop an investment framework. That has recently been done successfully.
In my personal time, I enjoy workouts at a gym, fine wines, and creative photography. I live with my family and a Norfolk terrier in a suburb of Boston, where I have been residing since 2004.
Please note that we do not accept new customers at this moment. However, we welcome our conversations with professional equity researchers and investment advisors, who are interested in getting involved in the new direction of global fundamental equity investing.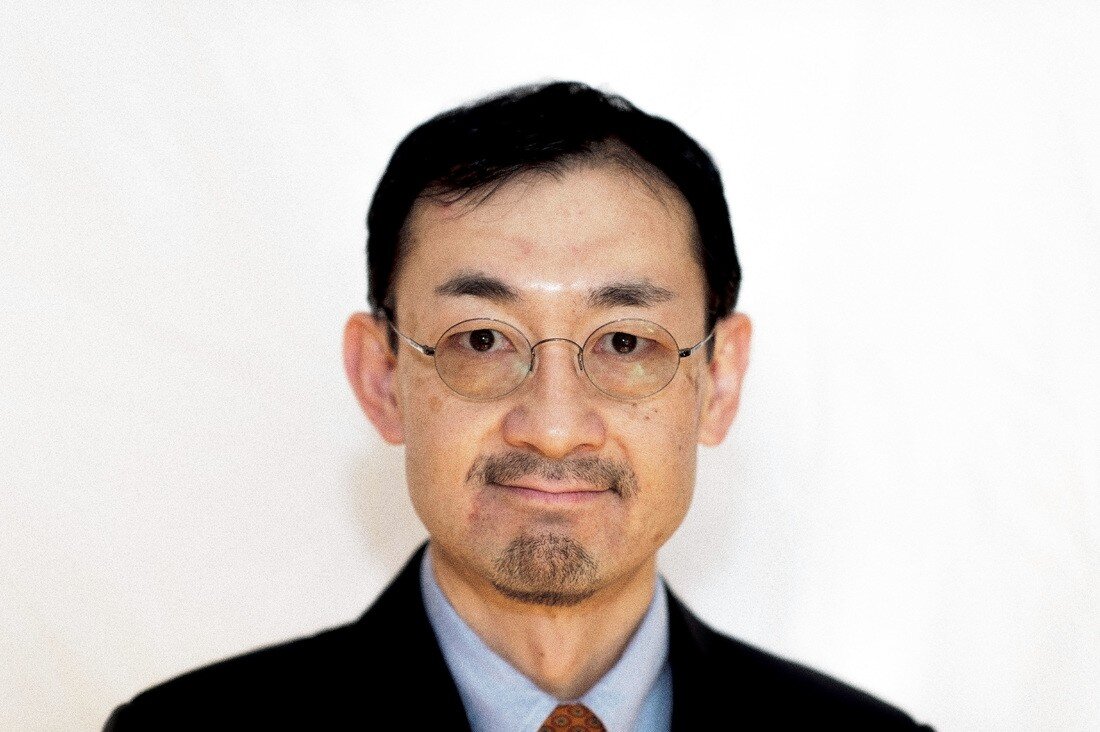 Ichiro Shawn Ishiguro, CFA
Founder
Throughout my life, my objective has been to be a professional with a global scope and a strong desire to drive in-depth & differentiated fundamental research.
I founded BALANSTONE to develop and provide a progressive fundamental investment. As the security market prioritizes the function as a market maker, "investment" is destined to be a group of the actions by minorities. However, it is evident that investment is the most consistent and reliable way to manage assets.
This led to the birth of BALANSTONE.
BALANSTONE is a registered investment management firm in Boston, Massachusetts. We are currently an investment and research venture company, looking for further development. We have a goal of evolving conventional fundamental investment with the progressive application of cutting-edge information technology and the superior insight into the wisdom from the value-oriented fundamental investment.
The name BALANSTONE has its origin in our investment vision, stemming from a conservative, intelligent, and thoughtful judgment that has developed from an advanced understanding of human decision making and psychology, insights into the nature of the market, in-depth analysis of business structure, comprehension of industry dynamics, and deep perspectives on what leading-edge information technology brings to decision-making process.
Through a process that stacks each part of the analyzed results in a very careful and scientific manner, a shape of investment judgment is formed and characterized by a delicate balance and an orderly shape. This process is reminiscent of stone balancing, which led to the name of BALANSTONE and the design of our company logo.
We believe that the capitalist economy works to increase the wealth of society and to benefit all economic entities, leading to the achievement of "growth".
The investment target that matches our philosophical investment criteria has a firm foundation in business, as well as a sustainable and consistent growth, and takes reasonable care of all stakeholders, including minority stakeholders. That is to say, a strong economic entity that can advance capitalism meets our investment criteria.
We have developed a new investment intelligent engine that sits on the opposite side against algorithmic trading. We will continue to make our effort to bring a progress to drive our goal.